A historic Beaufort County plantation on the edge of the ACE Basin National Wildlife Refuge has new owners. Bonny Hall Plantation, located on roughly 86 acres on River Road in the Yemassee area, is a quintessential Lowcountry estate dotted with massive live oaks and with water access to the Combahee River.
The sale to Bonny Hall LLC closed Sept. 30 for $4.762 million, according to Beaufort County property records. It had been listed in April for $4.65 million. The buyer's representative in the sale, Todd Crosby, broker in charge at Crosby Land Co., said the property will remain a private residence.
The main house is 6,000 square feet and has 5 bedrooms and 6 1/2 bathrooms, according to the real estate listing. The property also includes two separate guest cottages — one has four bedrooms and four bathrooms, and the other is a smaller cottage — a six-stall horse barn with an apartment, a fully renovated dog kennel and a pecan orchard.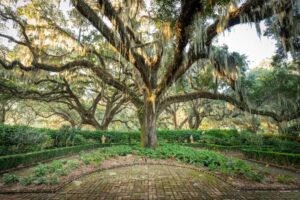 The listing touts the privacy and lush landscaping of the property, along with the antique-filled home with custom wallpaper and hardwood floors, a billiards room, a gun room, a library and a playroom. A custom tree house atop a live oak offers views of the ACE Basin at sunset. Bonny Hall was established by a British land grant in 1732, and the current home was built around 1897 after the Civil War. The property was used as a rice farm until 1914.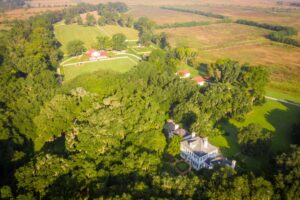 Clemson student Sada Stewart's graduate thesis, citing Suzanne Linder's out-of-print 1995 book "Historical Atlas of the Rice Plantations of the ACE River Basin," explained that property records from 1859 indicated a harvest of 3 million pounds of rice grown by more than 600 enslaved workers on a larger plot of land that included the current Bonny Hall estate. The website south-carolina-plantations.com says Bonny Hall was purchased in the 1930s and '40s by publisher Nelson Doubleday and his wife, Ellen.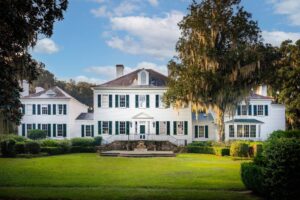 In 1935, they expanded the main house with two symmetrical wings designed by Charleston architect Samuel Lapham. Around this time, a formal garden was designed by famed Long Island landscape architect Umberto Innocenti on the east side of the main house. The previous owners worked with Charleston-based preservation architect Glenn Keyes to restore the home to its current pristine condition.